Freshmen skip class for good reason
Freshmen got a free pass to miss all of their classes Wednesday to attend the Science, Technology, Engineering and Math (STEM) Summit and experienced activities relating to a few different STEM careers. Organizer Lisa Black said the main goal of the summit was to  "make students aware of all the great opportunities" in STEM careers.  Black came up with the idea when she and a few teachers went and toured Carlisle High School's STEM Summit.  They thought it worked great there and brought it to Big Spring. The summit focused on civil engineering, chemistry, mathematics, physics, food science, and electrical engineering.
The STEM Summit was a success in teaching kids about careers in the field. Freshmen felt that this summit encompassed all the fields shown during the summit well.  Fawn Bennett, freshman, said,  "The event was helpful to kids who are deciding what to do."  Students also stated that it was a great "hands on" experience to learn about STEM careers.  Three sciences that were hands on stations were electrical engineering where students built a working circuit, physics where students fired an air cannon, and food science where students taste tested food.
Not only did the STEM Summit teach students, it was also a lively event .  The majority of the students applauded the summit and had a great time. Jade Ukimea said, "It was really fun and a great way to learn."  The mathematics station brought out student's competitive side with a math competition. However, students who aren't into math still were able to enjoy the event.  With stations focusing on the creative aspects of fields, math wasn't needed.  At the civil engineering station, students built a tower out of noodles and competed to see who could make the strongest structure. Math wasn't the main focus, it was learning to work as a team.
This event was such a success, some students asked for more. Allison Spencer said,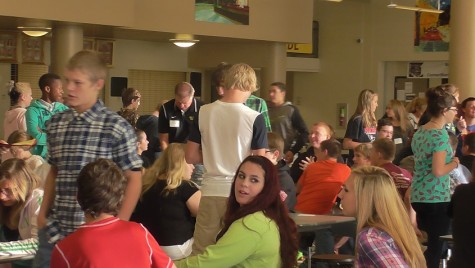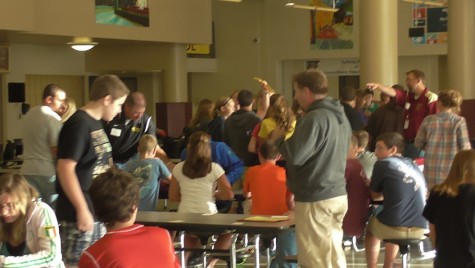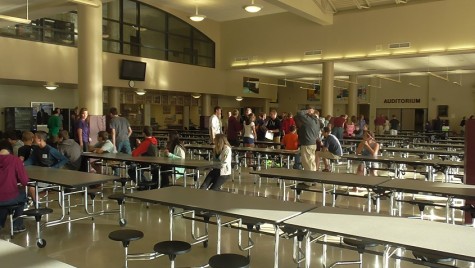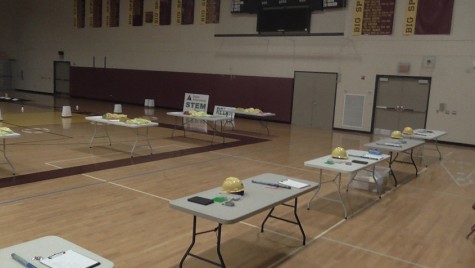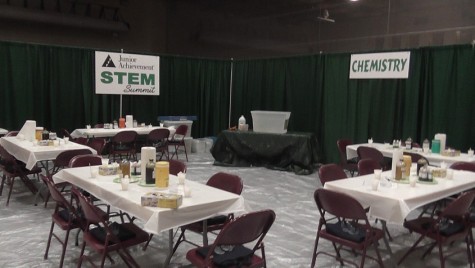 "They should do this more often, but with different career areas." At the end of the day, freshmen in 6th periods all cheered with their foam hands that they made at the chemistry station,  about what a great experience they had at the STEM Summit.