NHS applicants question rejection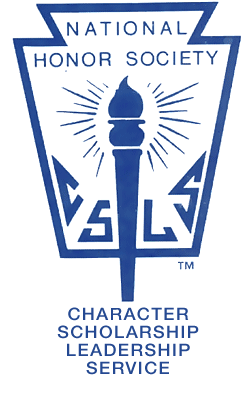 Wednesday night was the induction ceremony for 29 new members of the Big Spring High School National Honor Society (NHS), but there are 33 applicants who did not make it to the stage. In order to be admitted into NHS, students must be invited to apply and display the four main pillars of service, character, leadership, and scholarship.  "At Big Spring, this year there were 103 students invited to apply, and 62 of them returned their applications. After determining who would be admitted, 29 students were accepted into NHS," said club co-adviser Sherisa Nailor. The application for NHS is used to be sure applicants fulfill all four of these pillars. The application includes a personal response and a section for applicants to talk about their past experiences. Applicants are also recommended by teachers they currently have or have had in the past for class. Those applications are then reviewed and discussed by a faculty council.  The faculty council is made up of teachers, but according to the advisers, the names of those members are kept private.

Some of those students not accepted into NHS were angered and upset by the rejection. One of those students who wished to remain anonymous, said, "I heard from multiple students that were accepted into NHS, that they lied on their application about their involvement in school activities and outside activities. I didn't lie on my application, and I am a very involved student with a higher GPA than NHS required, and I was turned away. I just don't think it's fair." Many of those not accepted included those at the top of their class, club members, volunteers, and those who were involved in many other extra curricular activities, and that leaves many questioning why they were not accepted. "Most commonly, the reason students are not accepted to membership is that they do not adequately portray excellence in one of the four pillars: character, leadership, scholarship and service."  It is also important to note that the grade point average requirement changed to a minimum of 3.8 this school year, where previously it was only 3.5.  
Sarah Hood, member of NHS, said, "The club continues to get smaller because we are not hosting as many events.  Some of the events are concessions at sporting events and the Easter egg hunt." Paw Print reporters asked how many students were accepted into NHS in previous years, but there was no response by the time of publication.
Nailor gave advice to those who apply to NHS: "The only information the faculty council has to use is what you provide in your application and what is provided by the faculty and staff. First, sell yourself. Be honest, but be sure you give yourself credit for everything that may portray as one of the four pillars. Second, remember that you are always building a reputation and building your character. Every interaction you have in a classroom and in the school can impact the way you are evaluated by your peers and your teachers. Acceptance into NHS is a great honor and should be perceived as an honor earned, not a right of passage. The National Honor Society at Big Spring is a student-led organization that focuses, equally, on all four pillars."