Dakota access pipeline causes panic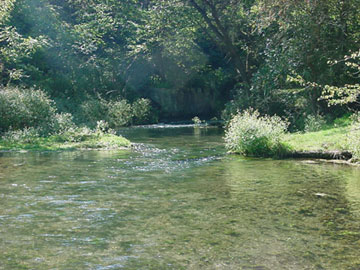 A trending environmental topic has shaken the nation, with fear of environmental and cultural catastrophe lingering. The Dakota Access Pipeline, a new project, introduced to the public in early January of 2016, was put into motion to provide easy access to crude oil. Public hearings turned chaotic when Native American tribes attended public meetings, and protested the pipeline. According to npr.org, a group out of the Standing Rock Indian Reservation provided a petition to the board of directors suing for an injunction. This captured national attention, and sparked an environmental and cultural protection movement across the country.
National celebrities were seen commenting on the issue, such as Shailene Woodley. She publicly spoke at the Environmental Media Awards on how important it is for the pipeline to be stopped. She spoke about the importance of access to clean water, and how the pipeline would jeopardize many people's access.
Closer to home, environmental science teacher Amanda Frankford commented on the hazards a pipeline could bring: "The soil can be changed, resulting in an impact on the natural growth. Food webs will be disrupted from the lack of vegetation growing in the contaminated soil." Frankford was not the only person from Big Spring to comment on the impacts of the pipeline on the environment.
Alexis Peck, a senior at Big Spring, commented on the topic. "I don't really know how it would impact us here in Newville, but I could not imagine paying $5 for a bottle of water. If the pipeline were to contaminate the water there, water would be so expensive." This is not a new trend, with the cost of bottled water in India reaching extremes due to lack of clean water.
According to CNN, the pipeline has leaked over 176,000 gallons of oil into natural streams at the start of the project, and continued to leak for over a week. The company made a statement saying that stopping the flow could cause a backup, resulting in an explosion. In total, over 8,000,000 barrels of crude oil were leaked into natural waterways, resulting in large populations of fish and wildlife turning up dead downstream. While this was not the main access to freshwater, being farther north than the reservation, this still mirrors what could have happened if the pipeline was not vetoed, and was built right near the reservation.
This whole ordeal has sparked environmental talk in politics. Policies on Environmental protection have become more and more common due to the increase in concern. These environmental impacts could even transcend into our community.