RPG club allows students to save the world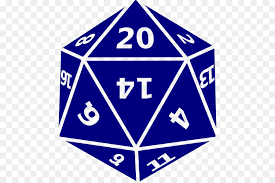 Hang on for a minute...we're trying to find some more stories you might like.
There are orcs and cyborgs and forces of evil attacking the world and it is up to the heroes of RPG Club to save the world by playing unique and fun characters.  By using just dice and their imaginations, they make their move and attack. The heroes must defeat the monsters attacking the worlds of RPG (role playing) games. Chad Feeser, club adviser, said, "I overheard a group of students discussing Dungeons and Dragons and was floored to learn that there were still students who played. Like most of the stuff I enjoyed when I was a kid, I assumed no one was into it anymore!" The times of summoning heroes is during the flex A on Fridays.  Some of the worlds that are under attack from the forces of evil are Dungeons and Dragons and Rift and other RPG games. Freshman, Kavan Grove, said, "Dungeons and Dragons and Starfinder are the games I like to play." The master of the RPG club is the great and powerful Feeser, but not even he can stop the all the monsters for he needs all the help he can get. Feeser said, "This is the third year of hosting RPG club."
Students who are in RPG club think it is an amazing time. Feeser said, "There is no set roster; whomever shows up is welcome. But I can only fit so many kids in my room, so I set the cap at 30."  A role playing game is where a group of people use dice and math and talking and imagination. The game master who is the master storyteller is in charge and allows players to attack and move their character through the roll of the dice. Feeser said, "As an English teacher, I'm naturally attracted to storytelling, which is the core of every RPG game. I can't remember not being into it!"
 Players narrate their actions and the dice controls not only their actions but also their armor class. The monsters have armor classes and the number that a person roll tells them if they hit the monster or not. The campaigns are the adventures that student heroes go on.   Many times when playing an RPG, the player must be patient and wait for his/her turn to move and or attack when in a game. It is fun time for people who like fantasy and imagination so come and join the adventure.