100th Farm Show brings new menu items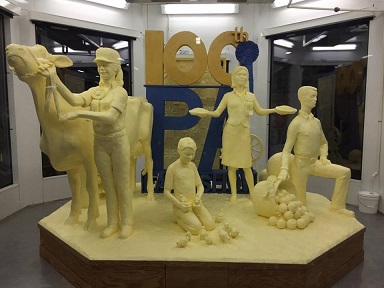 Over the weekend, Pennsylvania's 100th Farm Show opened, showcasing nearly 6,000 animals, 10,000 competitive exhibits, and 300 commercial exhibits. According to the official farm show website, there are several new items that have been added and changed. Along with the the traditional milkshakes, potato doughnuts, and deep fried vegetables, they have added many new menu items. Some of the debuting food include chocolate covered bacon, fish nachos, carrot cake funnel cake, and BBQ bowls. The Pennsylvania Dairymen's Association also added a new flavor of milkshake, strawberries and cream. Another new change is the parking fee; previously it only cost $10 to park at the farm show, but this year it will cost five dollars more.
Kaylee Szczypta, a sophomore, who recently visited the Farm Show, said, "I love the food at the Farm Show. The potato doughnuts and cheese bites are my favorite." Joshua Ankabrandt, a junior,said, "I haven't been to the Farm Show yet this year, but I plan on going soon. I'm definitely getting the fried mushrooms and milkshakes."
The farm show runs through Jan 16, opening at 8 and closing at 9 every day except Jan 16, when it will be closing at one. The food court hours are 9 to 5.