Classroom materials paid for by crytocurrency company Ripple
On March 26, cryptocurrency company Ripple donated $29 million to classroom funding website, DonorsChoose, which is a website where teachers create projects with what they want to buy, and why they need it. Donors can then choose which projects they want to fund, and the company works with manufacturers and the school to get the products to the teachers.
Two Big Spring teachers, Kelsey Hernjak and Rebecca Herendeen, both had their projects paid in full by Ripple's generous donation. Prior to this, neither teacher had any idea what Ripple was, but now they are learning.
Herendeen said, "The project was funded on Tuesday, and I had all of my stuff when I came into class on Monday, six days. It's amazing because 35,000 projects were funded."
Hernjak used DonorsChoose to get things she couldn't get from the school. She got a couch, a coffee table, a rug, and some wallpaper. "My items were only on there for two weeks before being funded. I didn't really think anyone would happen because I did this at the school I was at before Big Spring and nothing was funded."
Herendeen had 4 desk cycles on her list to help students who fidget a lot. She said of her experience, "I was completely blown away by this. It really heartening in a time where you see teachers in several states striking to get supplies for students, to have a company donate so much money to help teachers."
Hernjak said, "[If I were to do this again] I would have chosen my items more wisely. I probably would have added more books to my list and more quality pieces of furniture. I did project really fast, it took me like 2 hours on a Saturday. I don't think I'd do it again anytime soon, maybe next year."
In addition to what they received from DonorsChoose, both teachers are a part of the flexible seating pilot for next year. The flexible will give around 20 teachers from the middle and high school $3000 each. They will then be able to spend this money on whatever approved furniture they want. For more in depth information, reporter Adam McKeehan wrote an article about this new seating which can be found in Paw Print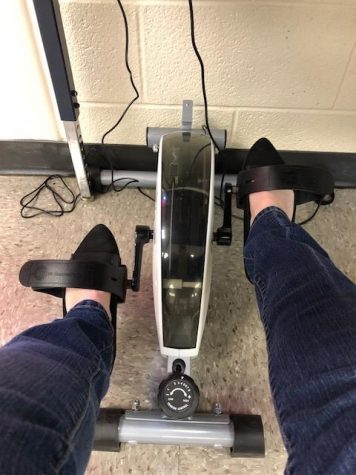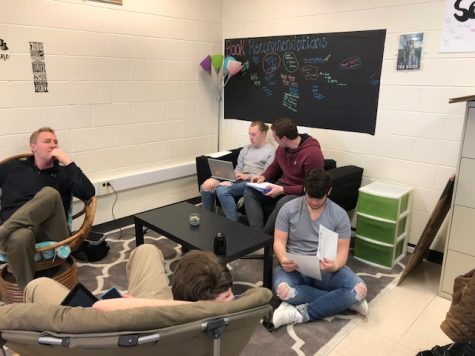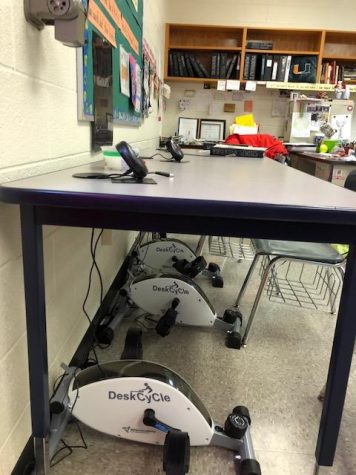 .